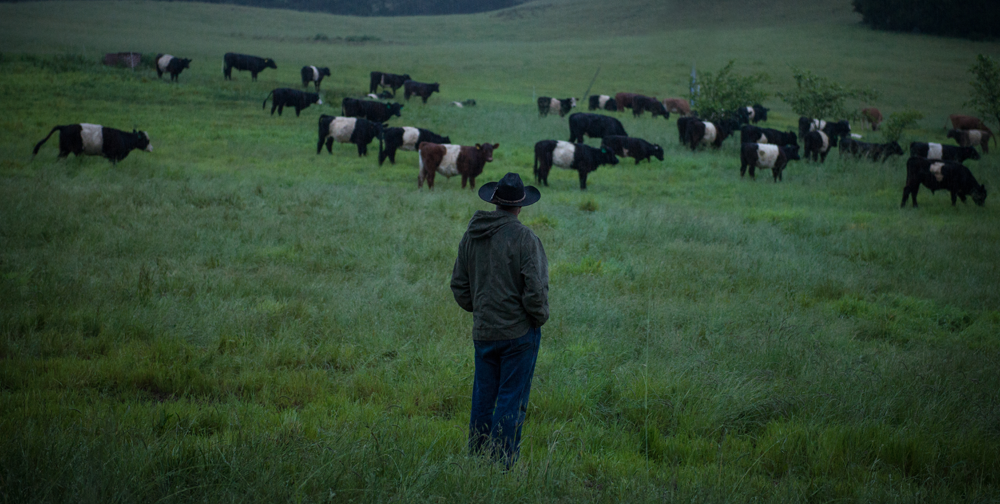 Examples of Erik's metal art.
Erik enjoying the world around him in Denali, South Africa, Africa, and Kodiak Island.
Tracking in Alaska and the Santa Cruz Mountains.
Erik raised Bucking Bulls for Rodeo before he started selling Grass-Fed Beef. This is a picture of Erik's best bull Red Cloud bucking off two time World Champion Cody Hancock in the Reno Rodeo. Red Cloud bucked off a lot great bull riders including Lee Akin at the Salinas Rodeo and two time World Champion Jimmy Sharp in the $85000.00 Mossy Oak round of the PBR. Erik and Red Cloud made the big time in 2001 by qualifying for the PBR finals in Las Vegas. Below are a few videos of Red Cloud Bucking.
Erik took a break from Cattle ranching and toured with Neil for a year and a half. Erik always asked Neil if he could go on tour with him, Neil called his bluff in 2003 and Erik performed on stage in front of sold out crowds in venues such as Radio City Music Hall, Madison Square Garden, Australia and the Budokan in Tokyo.