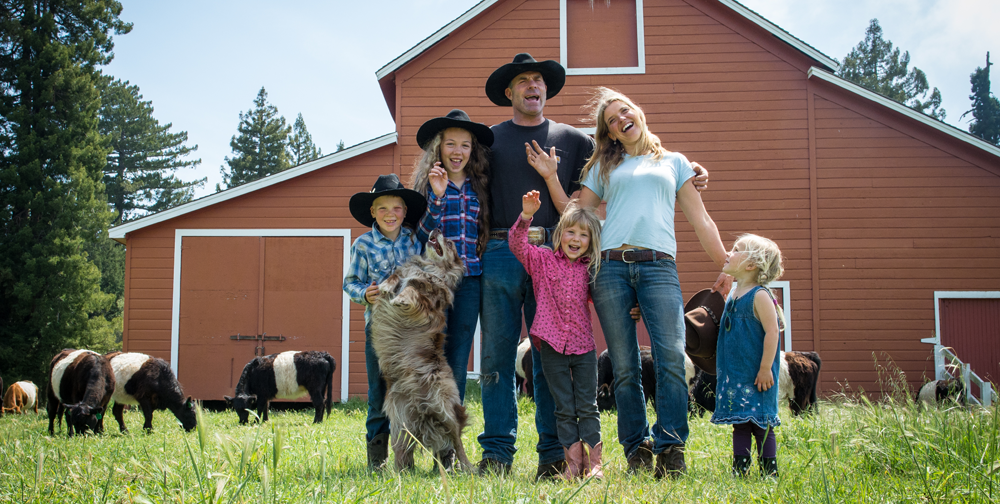 In a truly full-circle sustainable family farm we work cohesively with our community to form mutually beneficial relationships to work toward the goal of land stewardship.
We want to send a special thanks out to the owners of our ranch land.
The Wildlands Conservancy For the Jenner Headlands
Hicks Mountain Ranch in Marin County Thanks Susan, Andrew, Victor and Crew!
Mid-Peninsula Regional Open Space District for leasing us our home ranch. TOTO ranch in San Gregorio as well as the La Honda Open Space Preserve in La Honda.
Peninsula Open Space Trust for leasing us the Cloverdale Coastal Ranches in Pescadero.
The Zaffaroni Family for leasing us ranches in Woodside and Bodega Bay.
Quail Brook Farm at a Place of Hope and Beauty.
Sonoma Mountain Institute - Thank you Mark, Nate and Byron!
We also want to thank the following:
Tom Borden, pictured here building fence. Thanks Tom for milking the ladies!
Bay Aerial Helicopter, John DuGan aka The Dr.
Bay Aerial is an excellent local company. We highly recommend them for all your aerial needs, we use them for photos, transportation, checking livestock, and surveying all the property's we manage.
Sally Miller, our State Brand Inspector
Black Sheep Farm, Willie Sue and Julian Orr