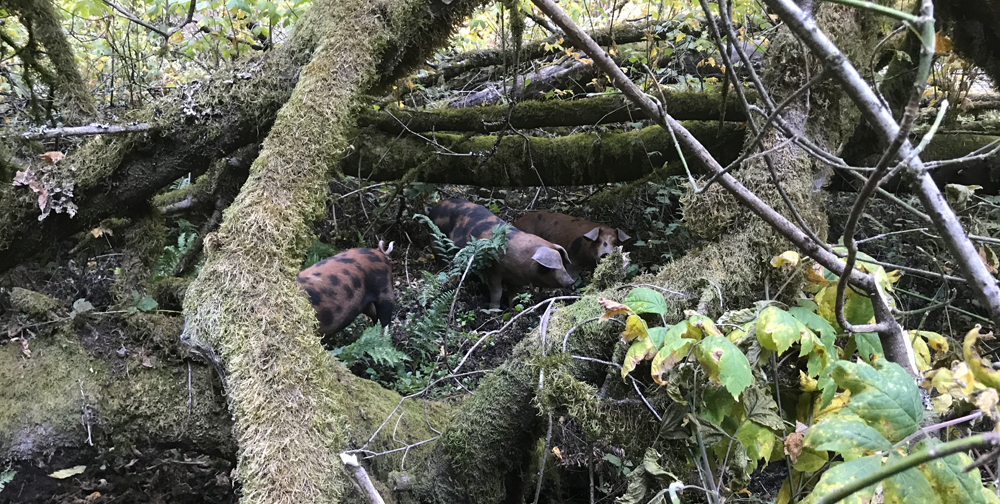 Pastured Pork
Sold by the Individual Cut
Order Pastured Pork by the individual cut in our shop. You can choose to pick up at one of our many locations around the Bay Area.
Pigs are raised both in the pasture areas and in the oak forest. In the fall they finish on acorns of the tan oak and coastal live oak species.
The happy pigs get to root around in areas of the ranch that are disturbed and could use some tilling to dig up some of the invasive species such as thistle. They are moved around with hot wire, which they learn quickly to respect. Markegard Family Grass-Fed Meat CSA members get first pick at the pork harvest.